Lighting

Who They Are:

Eangee Home Designs works with artisans in the Philippines to create beautiful, one of a kind, natural lamps that are made with a traditional Filipino style of lamp making.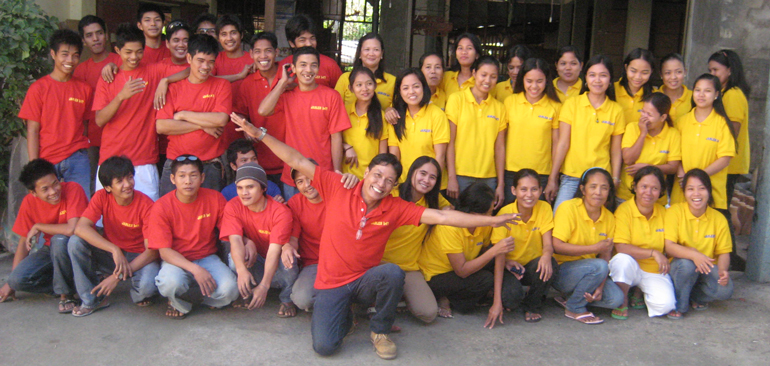 How They're Made: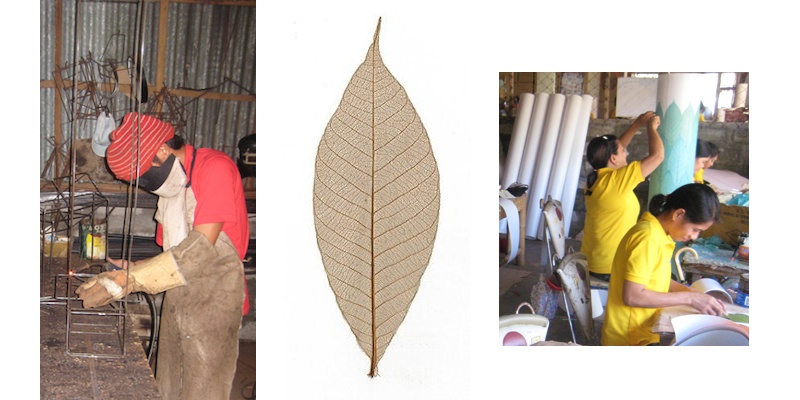 The process from leaf to lampshade is very time-consuming and labor-intensive. Here's a step-by-step:
1. FOSSILIZATION: Banyan, cocoa, jackfruit, and alibangbang leaves are picked and then dried on racks for about 3-4 months. The leaves are then hand-rubbed to remove the chlorophyll, instead of using chemicals.
2. DYEING: The leaves are then stained using organic fruit and vegetable dyes. Because the leaves are in their natural state, each one absorbs the dye color differently, which results in a beautiful, one-of-a-kind look! The artisans are careful to select only the best leaves; only about 20% of the leaves successfully make it through the process to be used on a lamp.
3. ADHERING: Once the artisan has enough leaves to cover the lamp, they are each adhered to a heat-resistant backing with a plant based resin and cut to fit on the shade without overlap.
4. SEALING: The final step is to place the leaves in the pattern on the shade and use a plant based resin sealant to ensure stability and integrity.
5. FRAMING: The frames are made with hand-stained bamboo, twine, hand-stitched renewable abaca rope, and wrought iron. The shade is then fitted around the frame.
As a Fair Trade company, Eangee considers each artisan to be an integral part of their organization. They support the health and wellness of each artisan by not only paying a fair, living wage, but by providing a dignified work space and access to healthcare, further education, and quality housing. The designs are a collaborative effort, and they strive to use natural materials that have the lowest impact on the environment. These are lamps you can feel good about having in your home.